How successful is social media marketing? The social media ecosystem has become a highly saturated environment for marketing. As a result, it's essential to maintain consistency and stay on top of new trends and network updates. Additionally, it's crucial to understand the audience you're targeting. These four tips can help you create a strategy to increase your exposure and boost your sales.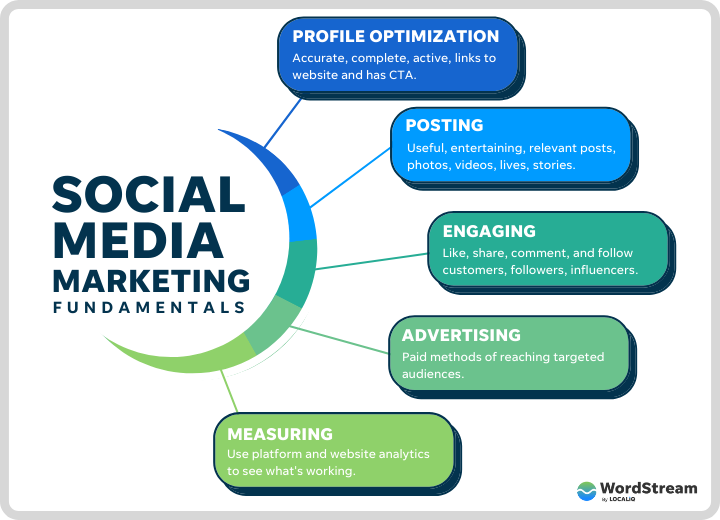 Developing a Buyer Persona
To be successful with social media marketing, you must understand your customer's needs and motivations. You can do this by developing a buyer persona. This persona helps you to tailor your content to your customer's interests. It also enables you to understand how to reach them through social media channels.
Buyer personas are useful in social media marketing because they can give you insights into how to improve your product or service. In addition, you can find out which products and services your target market is interested in. Product reviews are also helpful, showing which products are most popular. Developing a buyer persona when developing a new product or service is also useful.
It Helps Increase ROI 
Developing a buyer persona is a great way to increase the ROI of your marketing efforts. It will allow you to tailor your content and message to your target market's interests and needs. You will be more successful in converting potential customers into paying customers if you have the right buyer persona.
How to Develop a Buyer Persona? 
To develop a buyer persona, start by identifying your target customers. Consider their interests, hobbies, job title, and income range. You may also want to consider their relationship status and the types of websites they use. Your buyer persona should also reflect your primary buying motivations.
Always Think About Your Target Customers 
You should always try to put yourself in the shoes of your target customers when developing marketing messages. It will help you create the right messages to attract them. Once you have created a buyer persona, you can experiment with your marketing messages to find the best fit for your target audience.
Start Developing a Facebook Audience Insights 
After you have created your buyer persona, you can start to develop a social media marketing strategy. You can develop a Facebook audience by using Facebook's Audience Insights. You can also use social listening to gain a deeper understanding of your target audience. Nowadays, more data is available than ever before. This data helps you reach your customers and target your campaigns.
Developing a Content Calendar
Developing a content calendar for social media can make your life easier. Social media marketing has many moving parts, and a content calendar can make it much easier to keep track of everything. It can also help you visualize your content marketing strategy. Using a content calendar, you can prioritize your content creation and see how much content to publish and when.
A content calendar can be used to help you track the success of your social media marketing strategy. A social media content calendar can monitor your content's popularity and plan for future posts. To track the effectiveness of your content, you can schedule routine checks with Google Analytics and other platforms.
A content calendar is the central source of truth for managing your social media content. It allows you to stay on top of your social media posting schedule and coordinate your efforts with cross-functional teams.