What is a good click through rate for Facebook ads? Understanding your posts' click-through rate (CTR) is essential to optimize Facebook ads performance. It is the number of people who clicked on your post or page. It's important to remember that organic reach on Facebook isn't the same as it was a few years ago, so your CTR may be inflated, resulting in an inaccurate comparison.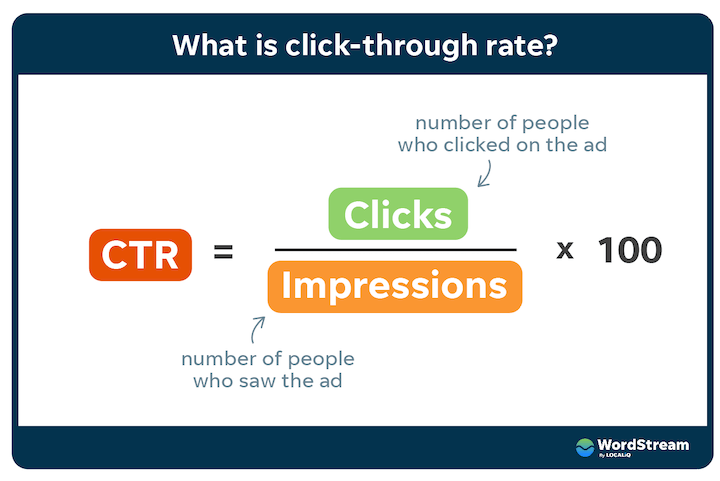 How to Measure Your CTR? 
There are several different metrics for measuring CTR or click-through rate. The All CTR measures your ad's total number of clicks. For example, a photo could achieve a CTR of 10%, while a link post would have a CTR of 0.1%. The average CTR for Facebook ads varies from 0.5% to 1.6%.
The CTR May Vary Depending on the Industry 
The CTR for Facebook ads varies by industry. Retail products have a higher CTR than other industries. These products are easy to sell online and may attract impulse buyers. Retailers may find it easier to reach their target audience by offering attractive discounts and offers, which is why these products perform better online than other ads. However, even if your CTR is low, the click-through rate for retail products is higher than the average for other ads.
The CTR is a Crucial Aspect in Improving Your Facebook Ads 
The click-through rate is a crucial metric for improving your Facebook ads. Facebook calculates the CTR by counting the number of times a person clicks on your ad. Using this number as a benchmark can help you optimize your campaigns and reduce your cost-per-action.
Create Engaging Visuals 
To improve your Facebook ad's click-through rate, create engaging visuals. Many people use Facebook for scrolling through photos, so adding dynamic content can increase their chances of clicking on your ad. In addition, use video to build your brand and increase CTR.
CTR is a crucial metric for any online business. Not only can it help you optimize your Facebook ad performance, but it also helps you determine how relevant your advertisements are to your audience. The higher your CTR, the more relevant your ads are to your audience. Facebook calculates this metric for you in the Facebook Business Manager.
Use a Customer Persona 
You can also use your customer persona to target your Facebook ads in calculating CTR. According to data from Databox, videos have better engagement and click-through rates than other forms of content. You can create up to ten-minute videos for Facebook ads, but most people prefer to view 15-second videos.